COLUMBIA PRODUCTS INTERNATIONAL

We specialize in Hand Sewn SOCCER BALLS, VOLLEY BALLS & COLORFUL BEACH VOLLEY BALLS in 32 Pannels with 2 Cotton 2 Polyester Linings, Laminated With Latex Adhesive, 100% Latex Made Bladder With Butyl Valve/Neck, 68/69 cm Circumference, Size 5, Weight 430/440 Grams, 5Ply 100% Polyester Thread With Any Kind Of Custom Design, Colors And logo's.

Original Samples Available For Inspection Of Our Quality And Workmanship.

Rock Bottom Prices For Wholesalers, Dealers, Distributors And Importers.

COLUMBIA PRODUCTS INTERNATIONAL.

So Called First Direct Factory Outlet Store In The UNITED STATES.

World Leading Group Of Companies * Always Stand Behind Their Service, Merchandise and Customers.

Looking Wholesale Distributors, Dealers, Sales Force All Over The World. Price Range US$5.00 And Up.

OFFICE MAILING ADDRESS

COLUMBIA PRODUCTS INTERNATIONAL.

POST OFFICE BOX 8243.

NEW YORK - N.Y. 10116-8243.

Distribution Center:

COLUMBIA PRODUCTS INTERNATIONAL

24 BEVERLY LANE

LINCOLN PARK - N.J. 07035.

TEL: (201) 310-6181

TEL: (201) 528-3350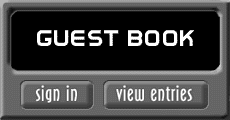 This page was last updated: December 15, 2018